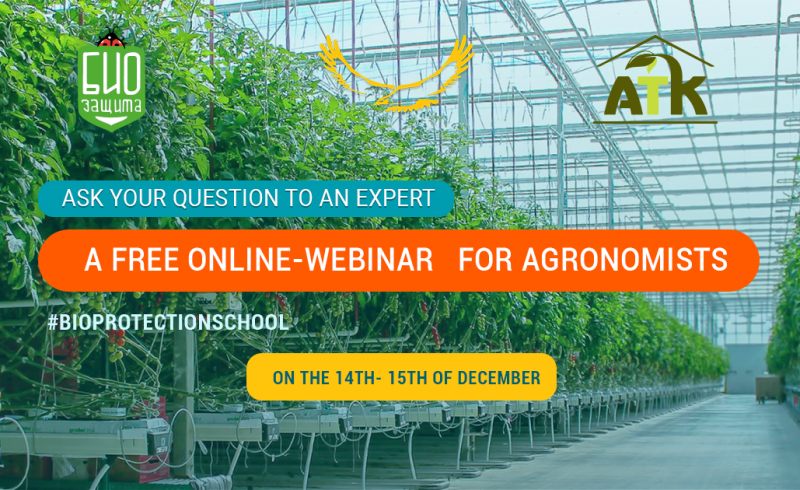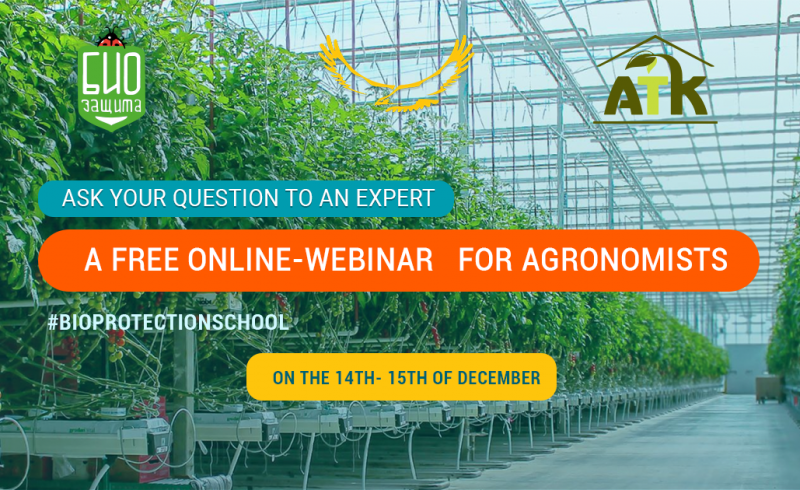 On the 14th- 15th of December a free online-webinar «Kazakhstan Greenhouse online», organized by the Greenhouse Kazakhstan Association and the Company Bio Protection, will start!
The program on the 14th of December:
✔ Horticulture in Kazakhstan.
✔ Practical advice for control of whitefly on tomato and cucumber.
✔ Practical advice for control of Tuta absoluta on tomato.
✔ Baculoviruses are effective and ecological methods for cotton cutworm and tomato moth control.
✔ Novelties in rose cultivation from the DeRuiter Company and answers actual questions.
The program on the 15th of December:
✔ Rijk Zwaan's experience of cultivating hybrids in Kazakhstan.
✔ Peculiarities of growing Korean strawberry in Kazakhstan.
✔ Hydroponics technology in industrial greenhouses. Experience in using the Belagro mineral substrate in Kazakhstan.
✔ The scientific explanation of insect choice depending on greenhouses. Phytoseedae mites in greenhouses
✔ Software BioContoller. Automation of pest monitoring processes.
✔ Biological protection from fungal, bacterial, and viral plant diseases in horticulture.
At the end of every day, we organize work round tables for participants, where everyone can ask questions of interest to specialists.
We plan to hold regular training online webinars for all participants in the agricultural market.
The BioProtection company is open for offers on webinar topics, training at greenhouse complexes, and for horticulture companies.
Please, send your orders.