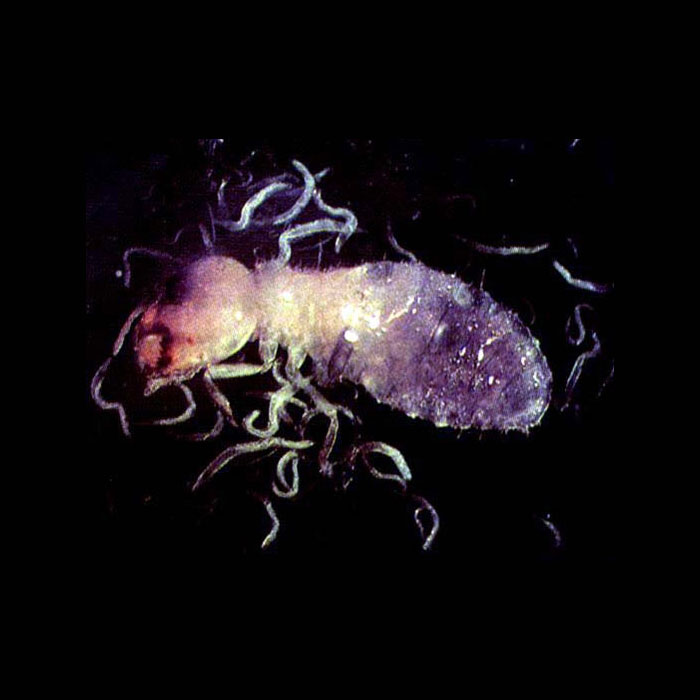 Steirnernema carpocapsae
---
It is used for biological control of:
Crane flies (Tipula spp.);
Black cutworm (Agrotis ipsilon);
Rice armyworm (Pseudaletia unipuncta);
Beet armyworm (Spodoptera exigua);
Fall armyworm (Spodoptera frugiperda);
Bronze cane borer (Girdlerа);
Fruit fly (Drosophylla);
Click Beetles larvae (Elateridae);
Codling moth (Cydia pomonella);
The larvae of the large pine weevil (Hylobius abietis);
Flatheaded wood-borers (Capnodis tenebrionis);
Arthropods (Orthopthera);
Grass moths (Pyralidae).
Crop:
Tomato and cherry tomato, sweet and hot peppers, rose, gerbera, green and red beans, cucumber, pear, and apple tree.
Package:
60 ml tray contains 50 million ind.
300 ml tray contains 250 million ind.