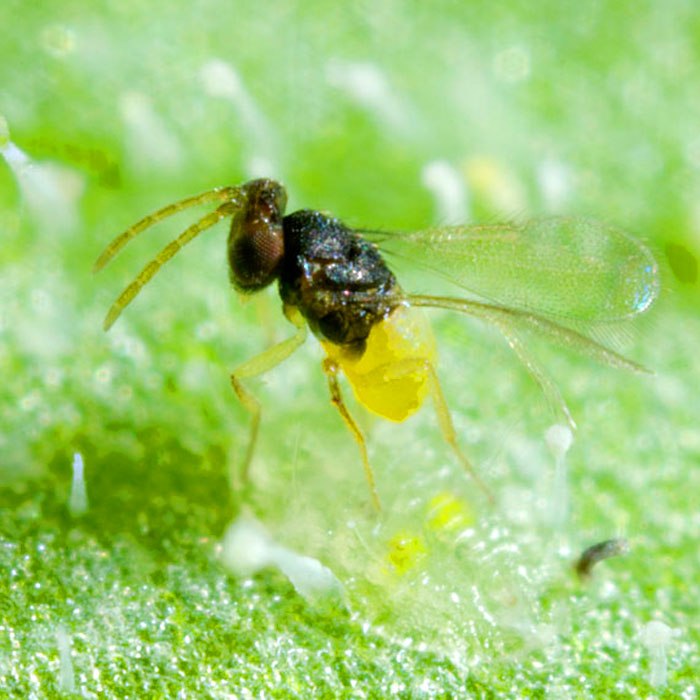 Encarsia formosa
---
It is used for biological control of:
Greenhouse whitefly (Trialeurodes vaporariorum).
Crop:
Vegetable (tomato, cucumber, eggplant, sweet and hot peppers), floral and ornamental (anthurium, rose, chrysanthemum, gerbera, poinsettia), melons (melon and watermelon), legumes (green and red beans), berry (strawberry).
Package:
Cards 50 pc. (3,000 individuals);
Cards 100 pc. (6,000 individuals);
Cards 1250 pc. (15,000 individuals);
Bottle 30 ml (10,000 individuals).